Model: RC-200
Features
Special design to cut the popular profile rubber wall-base. Its cutting capacity is as follows: 8" wide, 7/8" height for a straight cut and 5/8" height for a bevel cut. Each cut makes half an inside corner and half an outside corner. It features a quick release lock for cutting angle changes. It makes a precision cuts on 45°, 22.5° and 90°. It is equipped with a long lasting tungsten steel blade. No dust or mess, no noise, and no electricity needed. The four wheels help to move the cutter around on the jobsite.

Much safer than a saw blade

No Dust

No Noise

No Electricity Required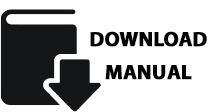 Product Information
Cutting Application: Designed for Profile Rubber Wall-Base: Johnsonite Millworks, Roppe Contours, Flexco Base Sculptures, Burke Wall Base, VPI Wall Base
Blade Cutting Length: 200 mm / 8 inch
Blade Thickness: 4 mm
Straight Cut: Yes
Bevel Cut: Yes
Max. Thickness Cut: 7/8 inch for square cut ; 5/8 inch for bevel cut
Package Size: 508 × 356 × 229 (mm) / 20 × 14 × 9 (inch)
Gross Weight: 11.3 kg / 25 Lb
Explosive Drawing
Q & A on RC-200
1. Blade
The blade is made of tungsten steel with a long life and cuts the rubber material easily. It is designed to cut rubber material and rubber material only.If used to cut a wood material the blade will chip and crack. There is no factory warranty on the blade just like a kitchen knife.
2.
Gears and Gear Ribs
The gears and gear ribs as well as other parts in the cutter are good to work on the rubber wall base for years. But if used to cut other flooring material like wood or laminate flooring or even LVT flooring, it may cause the damage on the gear or gear ribs. The cutter is designed to cut rubber material, so any damage on the gear and gear ribs will be on user's risk and cost. Keep in mind that this cutter, its mechnical structure and all parts, is especially designed for cutting rubber base ONLY.

3. Square cut
If cutting in the middle of the wall base, you may not get a perfectly square cut. What you need to do is to make a second cut to cut about 1/8" on the previous cut to get a perfect 90 degree cut.

4. Material moving during cutting process
Just let it go, do not hold the material or press it down. Only thing you need to do is to push the material flush with the guide bars on either side of the table in order to get a desired cut.
Advertising